Ohh! La La! Chérie!
It's exciting, it's thrilling! International Burlesque & Variety show at Plaza Zurich! Art direction by Emma Mylan

BURLESQUE EXTRAVAGANZA
Misty Lotus Production in Lausanne

SWEETEASE
Fine burlesque at Moulin Rouge Geneva. Produced by Silly Thanh
CABARET LUNE NOIRE
Burlesque show, Bern

SHOWGIRLS EVENTS
Elite dance troupe, cabaret artists and burlesque performers for corporate and private events. based in Geneva.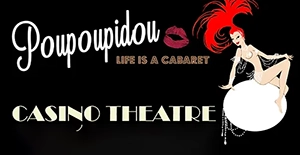 POUPOUPIDOU REVUE
Burlesque revue in Geneva
L'EPOQUE CABARET
Immersive and ephemeral cabaret in Lausanne. Art direction by  Misty Lotus