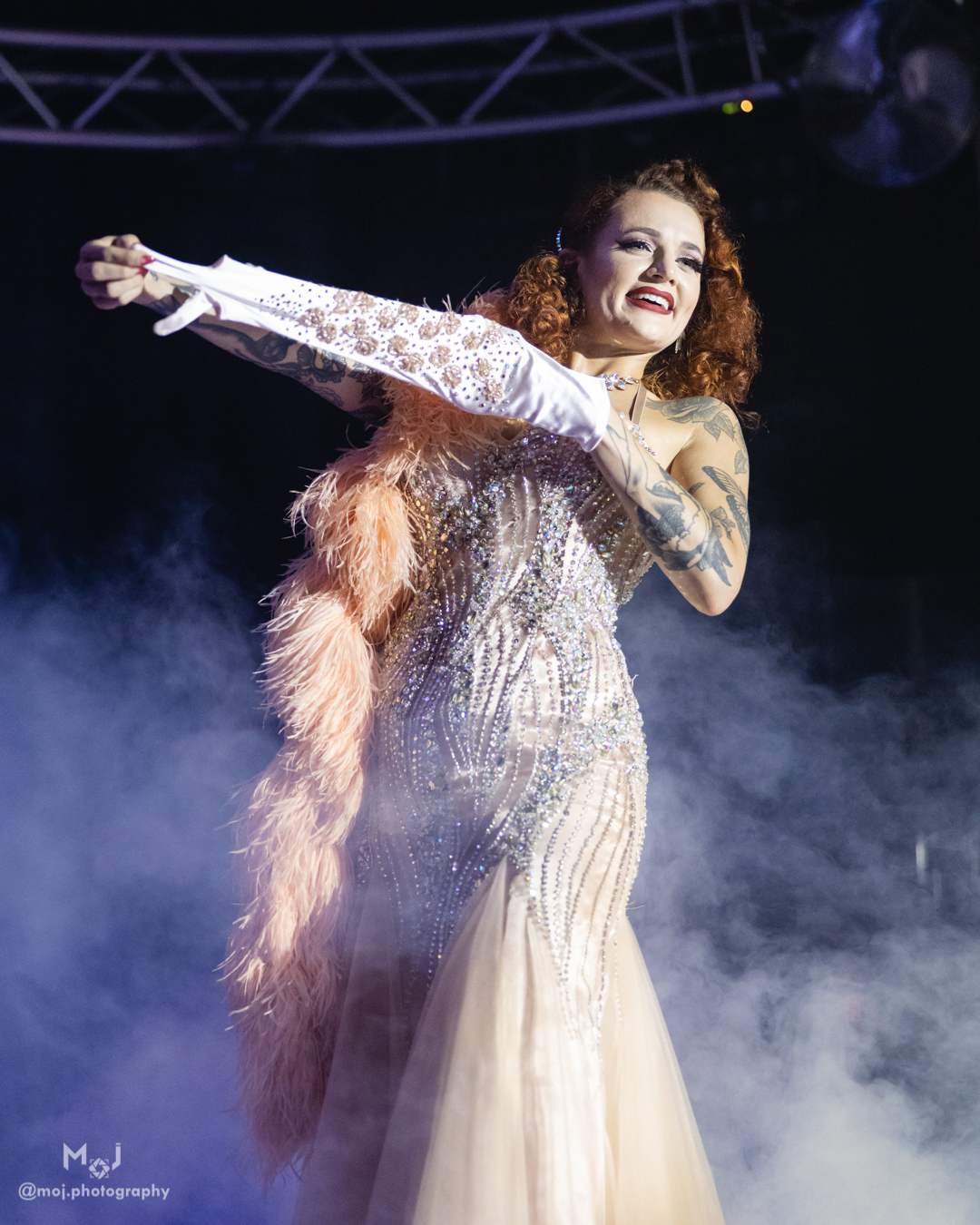 PEACHY
Like Dita Famously said: « You can be the ripest, juciest peach in the world, and there's still going to be somebody who hates peaches ». A powerful reminder that it's up to us to embrace our own unique beauty and find the strength to rise above the negativity of others.
Looking for an unforgettable night of entertainment? Look no further than a classic burlesque act featuring the iconic feather boa back in time to the Hollywood glamorous days with sensual moves and a dazzling costume.
Bettie will leave you on the edge of your seat, this classic burlesque act is the perfect addition to any event or celebration. Can be performed also with a giant glass in collaboration with ShowgirlsEvents. Click here to see the video. Picture by Moj.Photography.
5min06 / 7min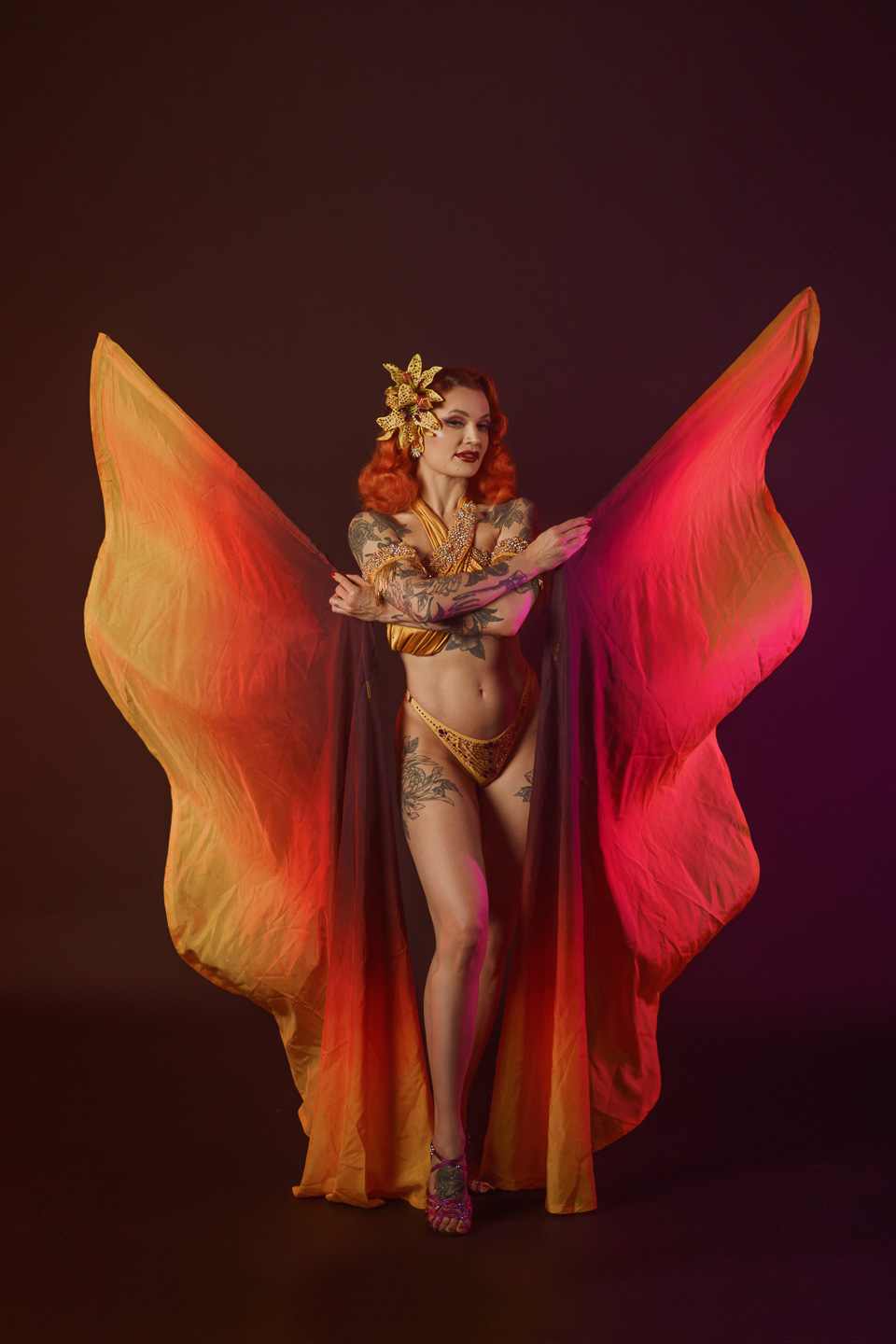 PARADISE ISLAND
Step back in time to an era of glamour and allure in a paradise island setting. This act channels the timeless charm of the classic pin-up girls, combining it with the beauty and grace of the divine. Let our island goddesses transport you to a world of pure fantasy and desire, where every moment is a tribute to the beauty of the female form.
Join Bettie dancing in the wind and waves with veils in this sensual act. Click here to see the video. Picture by Steve Vonlanthen.
4min16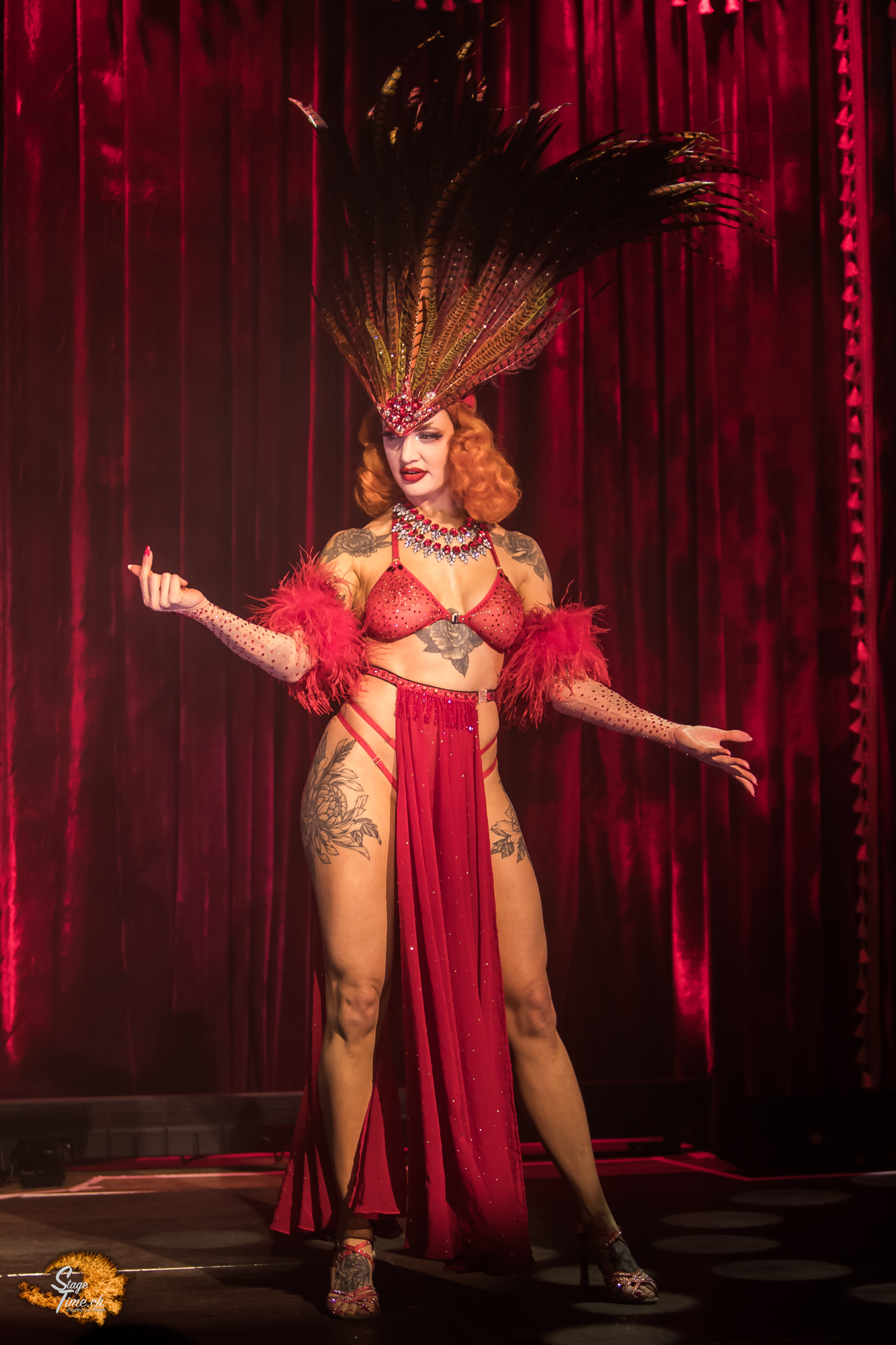 THE RED WITCH
Step into a world of seduction and enchantment with this performance act casting a sensual dance spell, this show is guaranteed to leave you spellbound.
Bettie will take you on a journey through the mystical world of the red witch, as she casts her spell on the audience with her mesmerizing dance moves. You'll be captivated by the sensual energy and alluring charm of the witch, as she bring the story to life with captivating stage presence.
This vintage inspired act embody the seductive charm of mid-century performers. Click here to watch the video. Picture by Moj.Photography.
6min37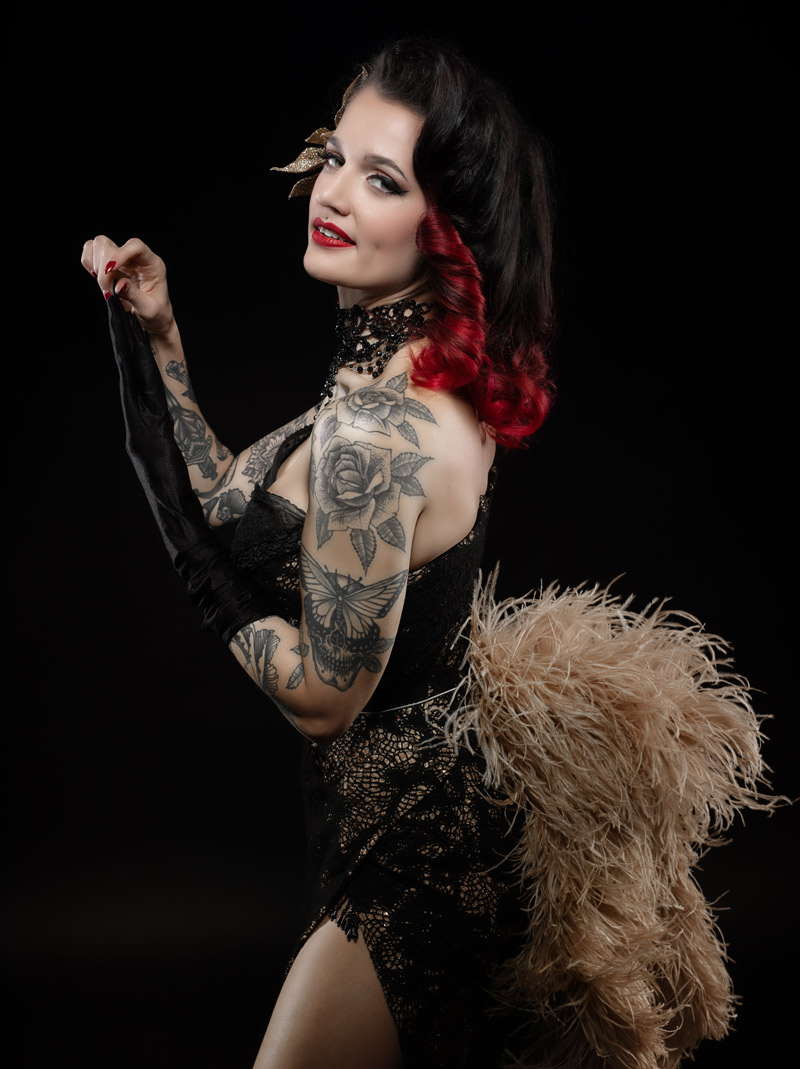 NASTY BOY
If you've been a bad bad boy you have to see this classical burlesque act. Click  here to see the video. Picture by Steve Vonlanthen.
4min45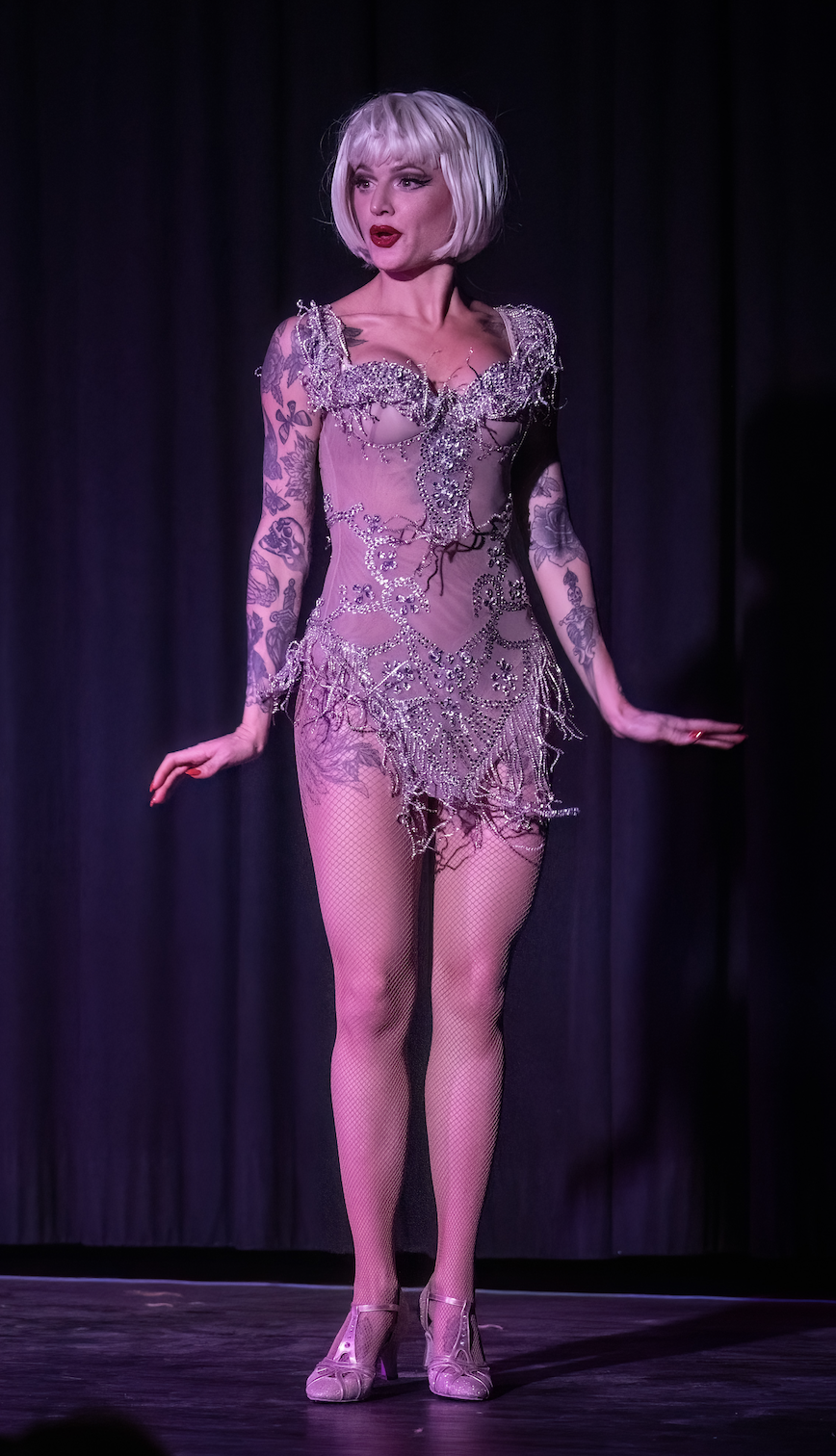 NOWADAYS
A true cabaret choregraphy. A dance act from Chicago the musical full of energy and good vibes. Click here to see the video. Picture by Shoikan Photography. 
3min30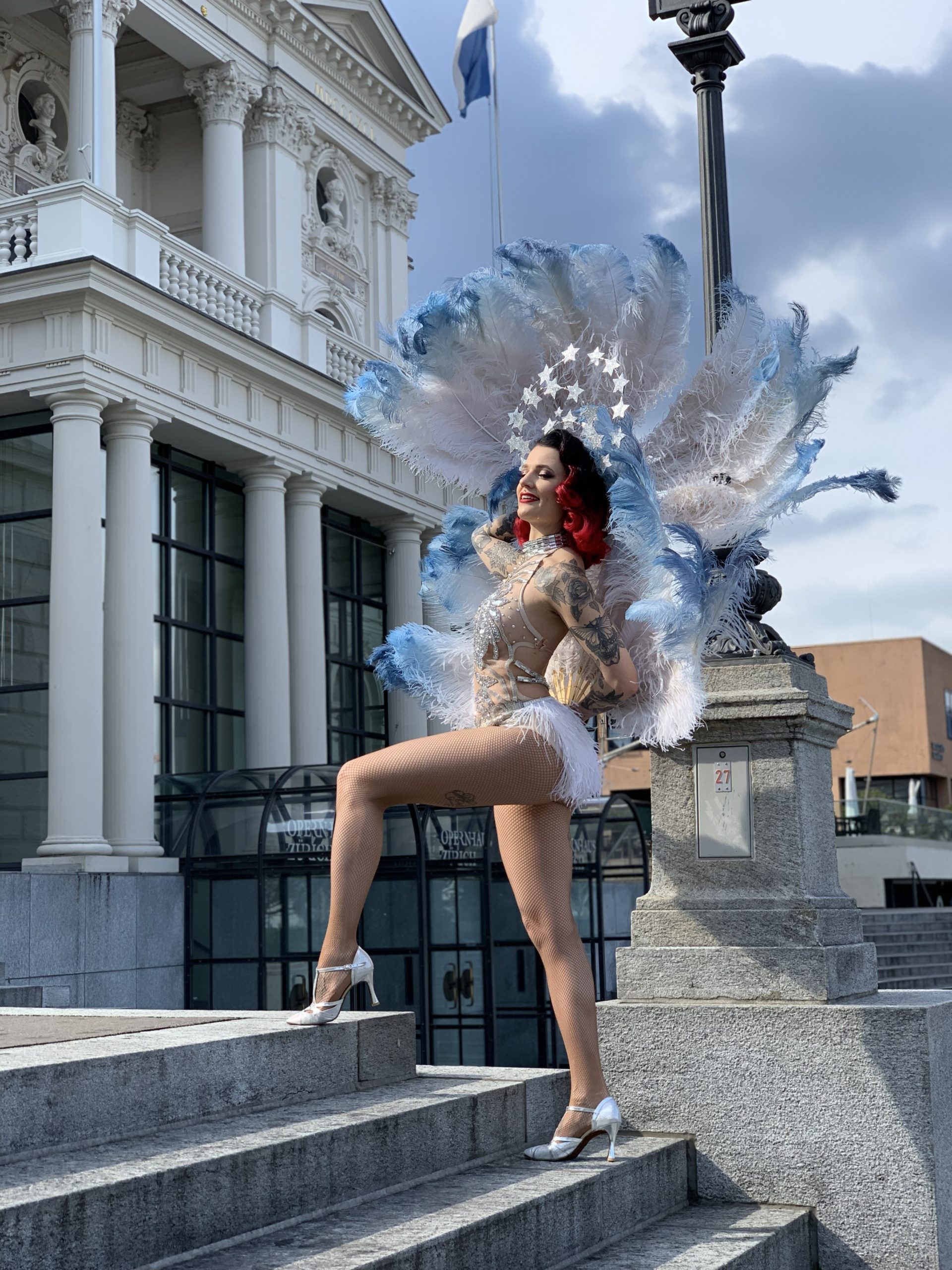 TRANKY DOO
An original swing-era jazz dance routine coming straight back from the 40's. This high energy music is perfect for all your vintage inspired events.
3min10