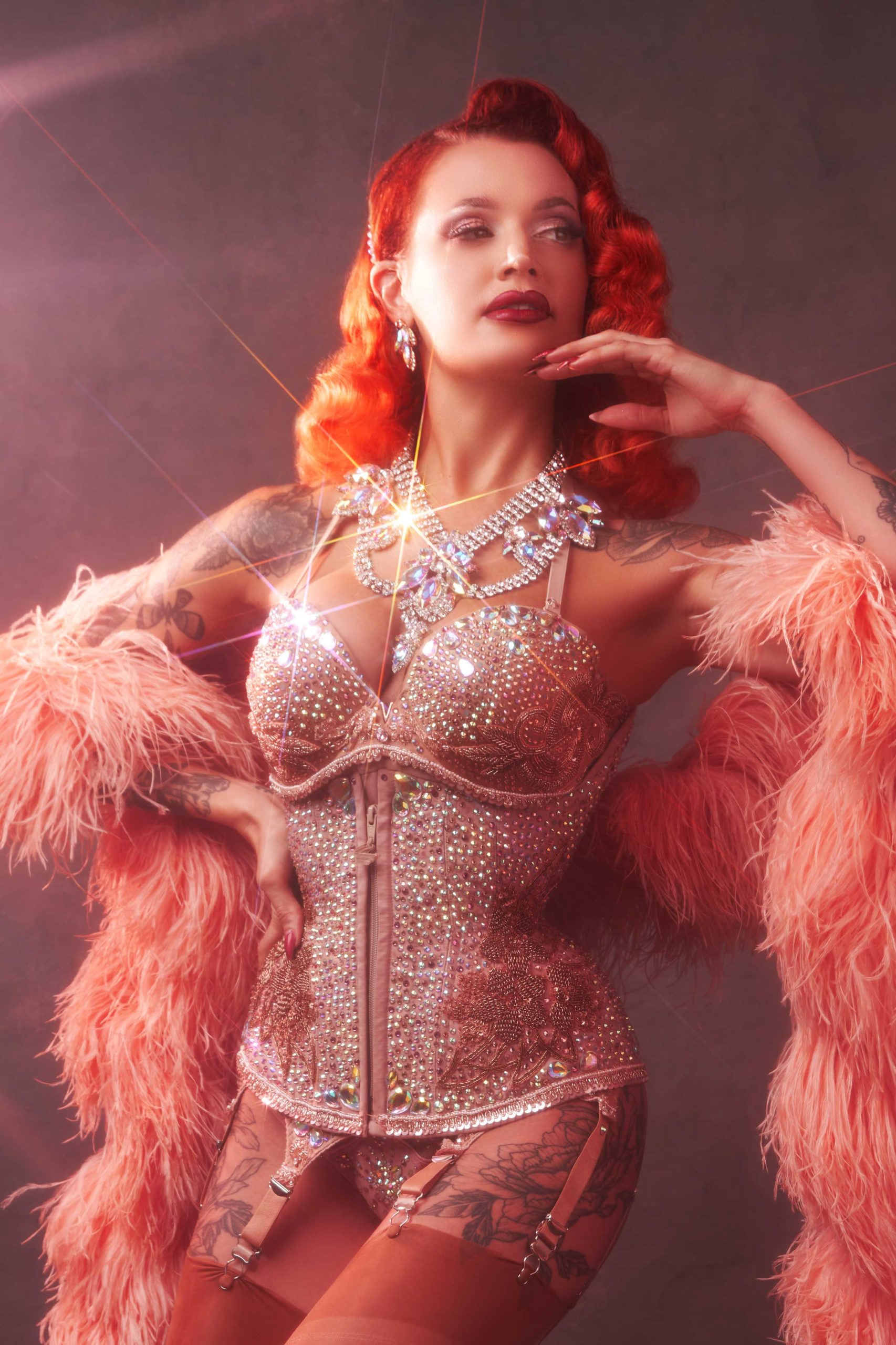 Pin-up perfection meets burlesque seduction
Prepare yourself for an enchanting cocktail of glamour, sass, and strass, a spicy fusion of striptease with a pin-up twist.
Her journey into the world of dance began with her very first steps, and by 2014, she was fully immersed in the captivating realm of cabaret, dancing alongside the Showgirls Events troupe. In 2018, she embarked on a new chapter, creating her own solo burlesque performances.
Beyond the spotlight, she takes pleasure in teaching classes at the Swiss Burlesque Academy, founded by Misty Lotus in Lausanne, where she shares her passion for this art form.
A graphic designer by day, she infuses her creative expertise into designing posters for burlesque events. In addition to her design skills, she graces the lenses of various photographers, resulting in featured appearances in pin-up magazines and highly sought-after pin-up calendars.
Her style draws inspiration from the strong female role models of the 1950s with a modern rock'n'roll twist. Beyond its aesthetic appeal, the pin-up style empowers Bettie and instills her with confidence, while burlesque allows her to express herself artistically and feel empowered.
CONTENT ©REBELLEBETTIE | 2022 – 2023