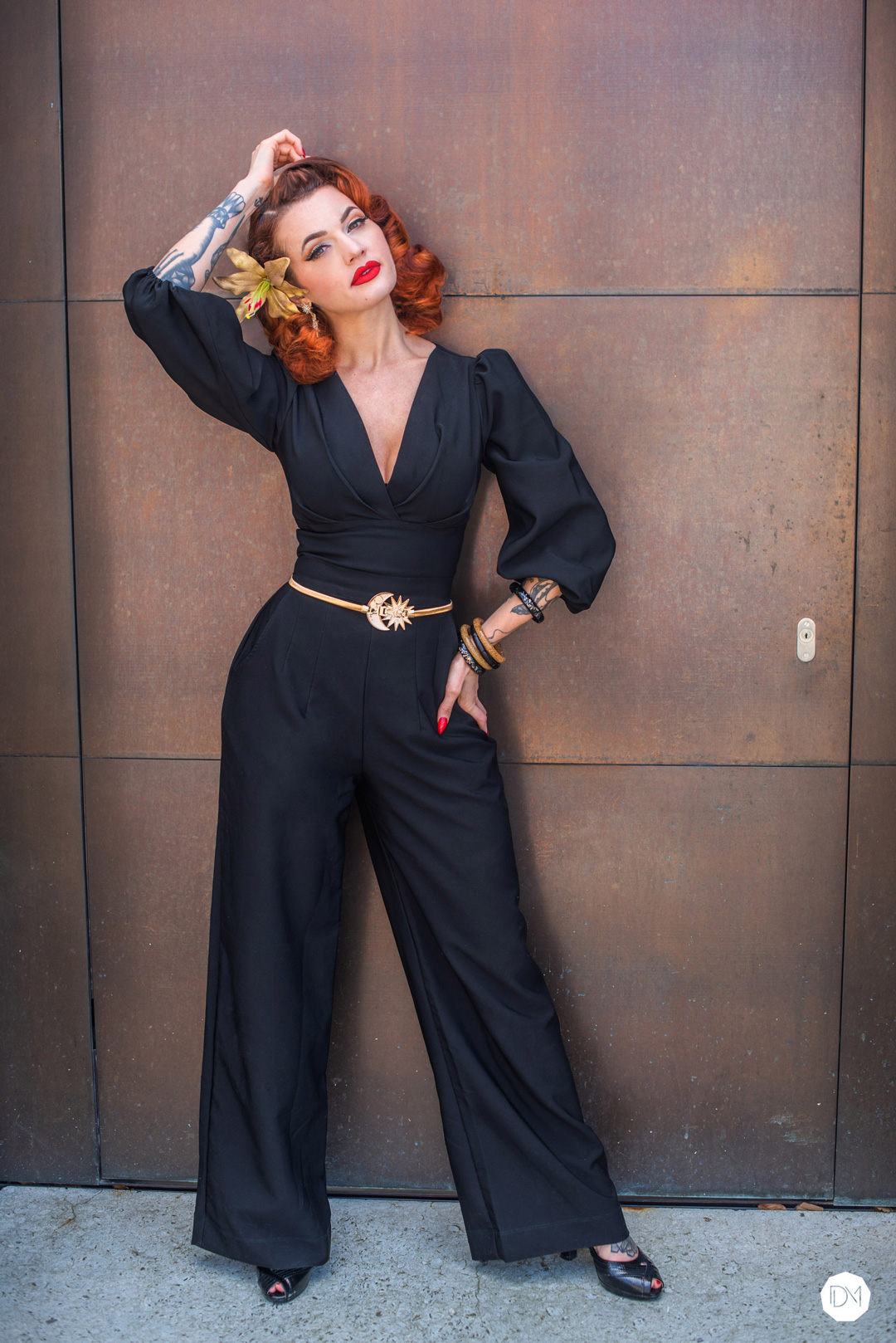 Rebelle Bettie is a Swiss pin-up model and burlesque performer. You can describe her as a gorgeous tattooed bombshell with a radiant rockabella style, flaming red hair, and a heart full of joy.
She has been dancing since she learned to walk and embarked on her cabaret journey in 2014, performing vintage and burlesque-inspired acts for elite Showgirls Events, Geneva. Since 2018 she create and perform solo burlesque performances inspired by his love of vintage. Additionally, she enjoys teaching Cabaret dance classes at the Swiss Burlesque Academy since 2020, sharing her passion for the art form.
A graphic designer by day, she also designs posters for burlesque events. As a model, she has worked with photographers across Europe and has been published in Magazines as well as having won awards in Pin-Up Contests.
Her style draws inspiration from the strong female role models of the 50s with a modern rock'n'roll twist.
The pin-up style is more than just a look for Bettie, it gives her motivation and confidence. In the same way Burlesque, more than just a hobby, allows her to be strong while expressing herself artistically.
CONTENT ©REBELLEBETTIE | 2022 – 2023